SHS3305 Max Lifting Capacity 13T Straight boom truck mounted crane
Product Detail
Product Tags
1.The hydraulic valve lock adopts imported parts and domestic first-line brands to ensure the stability and service life of the hydraulic system;
2.The main plates of the crane are made of 700 high-strength plates, which are currently the highest in domestic use, which achieves light weight and increases the stability of the crane overload;
3.The working range and lifting capacity are better than similar products.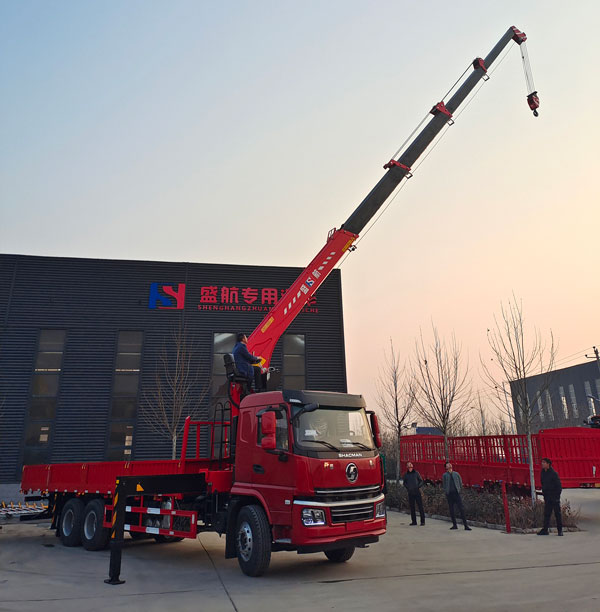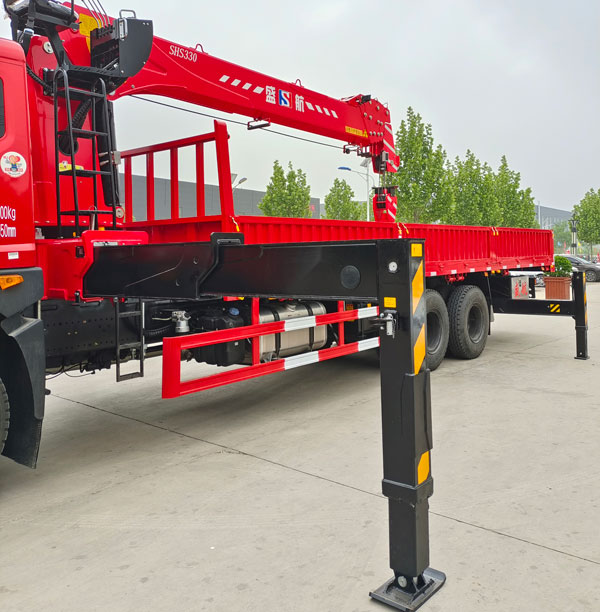 Transportation and storage
1. Transportation
Before the crane is transported, it should be decomposed into three parts: main engine, boom and accessories (including outriggers, hooks, power take-off devices, etc.) , waterway and air and other means of transportation for transportation.
2. Storage
(1) The crane should be stored in a place that is dry, ventilated, waterproof, fireproof and has sunscreen and dustproof measures.
(2) Products with a storage period of more than one year should be tested according to the company's factory test requirements and confirmed to be qualified before use.
(3) Products with a storage period of more than two years should be reused, and all seals should be replaced and tested to meet the company's factory test requirements before they can be used.
Main technical parameters and performance indicators
| | |
| --- | --- |
| Maximum lifting weight | 12000KG |
| Maximum Lifting Moment | 300KN.M |
| Maximum working arm length | 17.3M |
| Maximum lift height | 18.5(to the crane mounting surface) |
| Boom angle range | 0°—75° |
| Rotation angle | 360° |
| Outrigger span | 5.95M |
| Rated working flow | 50+40L/min |
| Crane weight | 4900KG |
Outline dimension drawing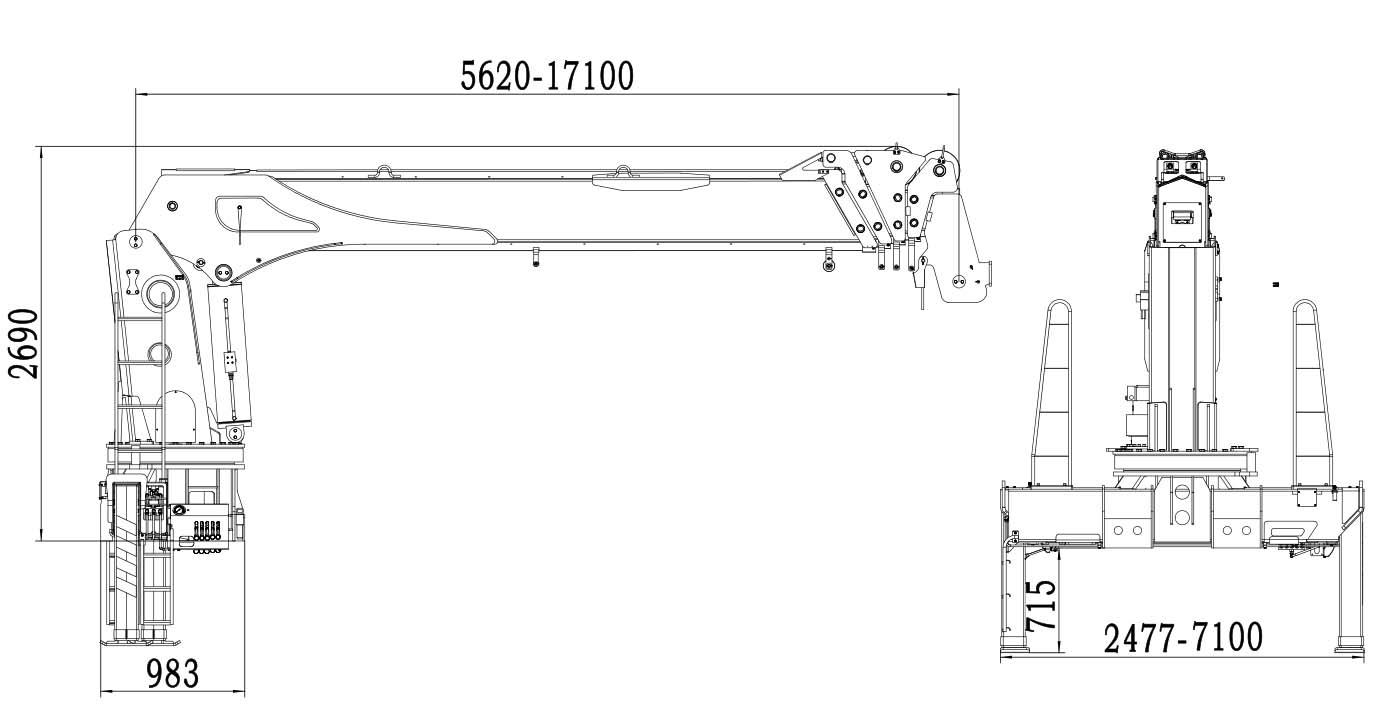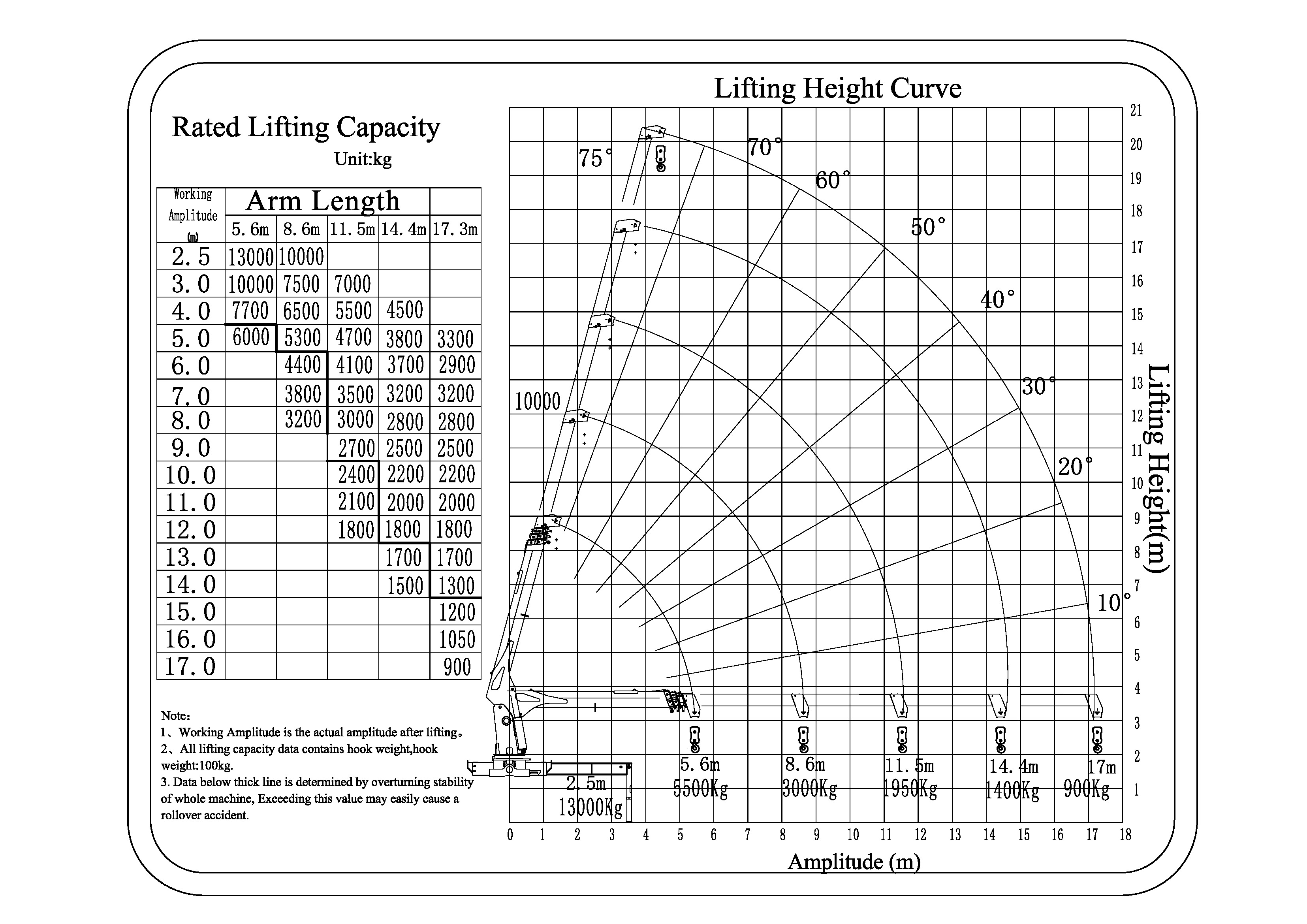 Production flow chart of truck-mounted crane truck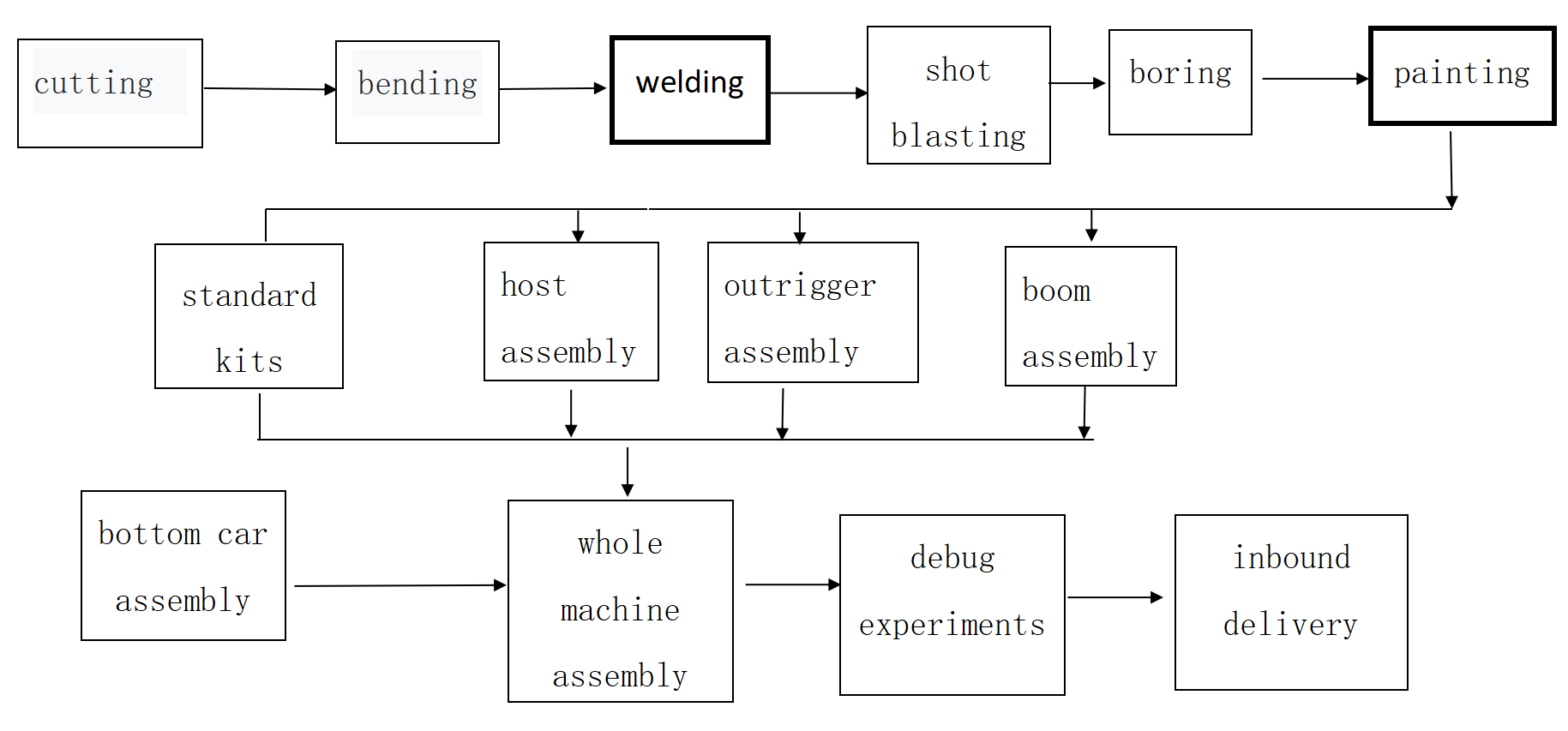 Note: Welding and painting are special processes.
1.Are you worried about the after-sales service of products in the future?
Contact me, I will make a feasible and thoughtful after-sales service plan for you according to your country, product characteristics and personal requirements.
2.Is the product not what you want? Do you want other products?
Contact me. I am in Shijiazhuang, China.We have many friends and resources to help you. As long as we make friends, I will be very happy to help friends.
---
---
Write your message here and send it to us