SHS3005 Max Lifting Capacity 12T Straight Boom Truck Mounted Crane
Product Detail
Product Tags
1.The product technology is mainly based on the continuation of Japanese and Korean technology. The typical characteristics of the boom structure are 4 welding seams of the upper and lower cover plates, left and right groove plates, 6-sided structure, and two-stage telescopic cylinder technology.
2.The boom double-stage cylinder has stronger telescopic capacity under load, more stable load capacity, and safer telescopic under load;
3.The whole system comes standard with a radiator;Reduce the hydraulic oil temperature when the crane is working and improve the stability of the hydraulic system;
If the user correctly uses, transports, stores, installs, maintains and uses in accordance with the requirements of the instruction manual, within one year from the date of delivery by our company, the damage caused by poor manufacturing quality shall be repaired and replaced by our company free of charge. part. For damages beyond the warranty period or due to non-manufacturing quality, paid services will be implemented, and the specific implementation will be resolved through negotiation between the user and the company and its authorized dealers. The repair and replacement of parts during the warranty period will not extend the warranty period of the whole machine.
The main technical parameters
| | |
| --- | --- |
| Max Lifting Capacity (kg) | 12000 |
| Max Lifting Moment (kN.m) | 300 |
| Max Length Of Working Arm (m) | 17.3 |
| Max Working Height (m):15.5 | (To crane mounting surface)18.5 |
| Boom Elevation Range (°) |  0-75 |
| Slewing Angle (°) | 360° |
| Outrigger Span (m) | 5.95 |
| Rated Work Flow  (L/min) | 63+40 |
| Weight(kg) | 4900 |
Outline dimension drawing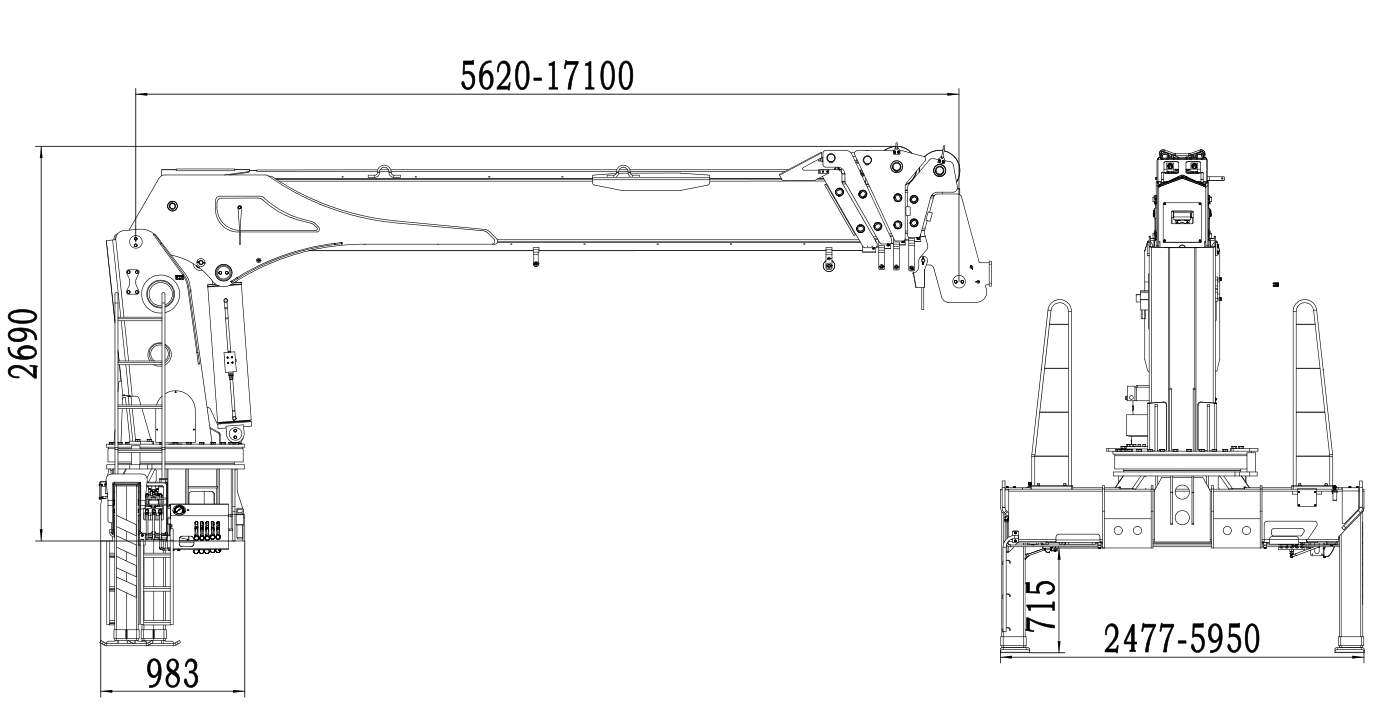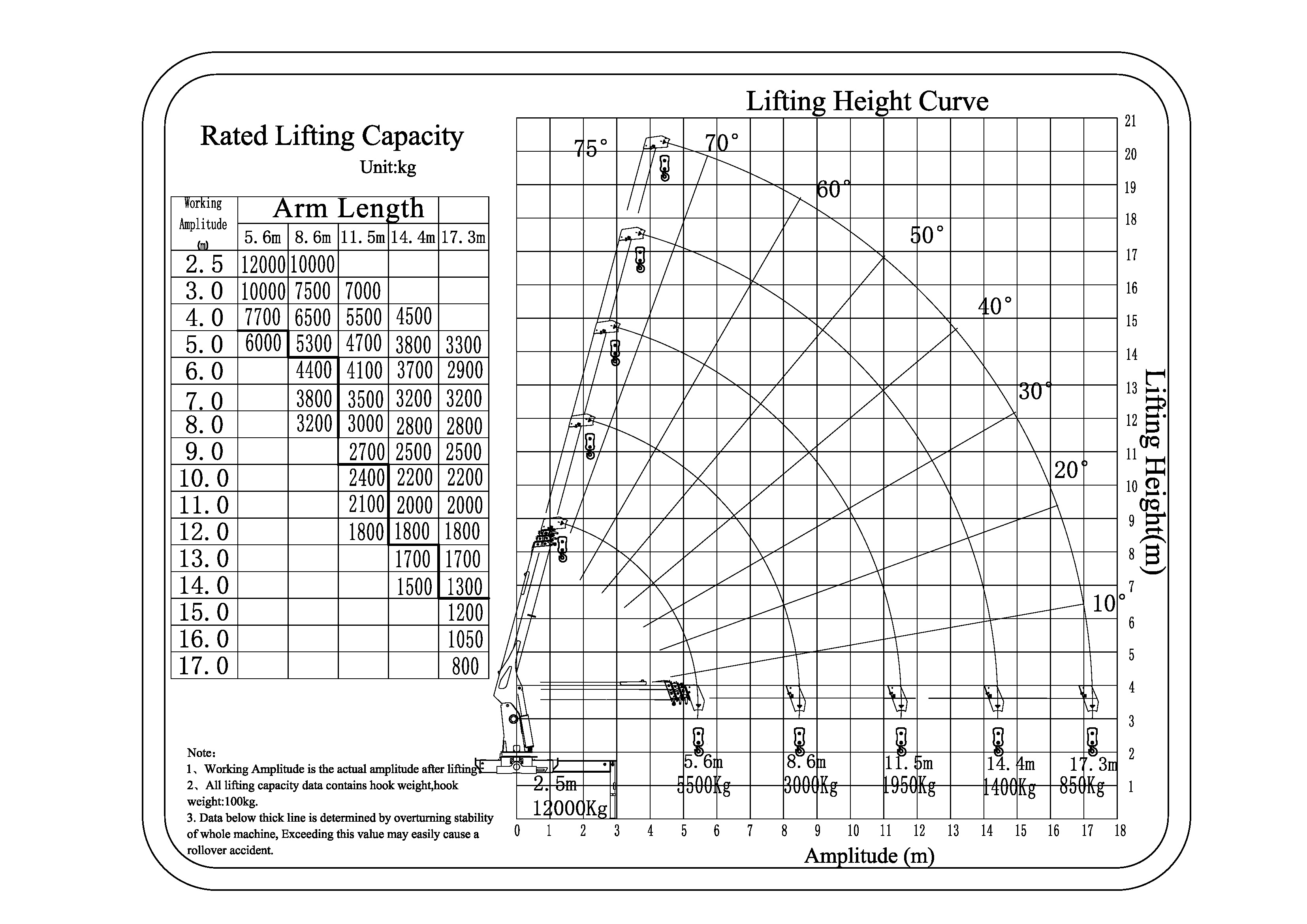 1.Do you want a better price?
Contact me, I will give you the best price according to your port of arrival, current exchange rate, payment method, and the company's current preferential activities.
2.Is the product performance or style different from what you want?
Contact me and tell me the product requirements you want. We can redesign and custom made the product you want according to your requirements without any design expenses. Don't forget, our company is a high-tech enterprise in China. Our technical ability is first-class.
---
---
Write your message here and send it to us